Case story
LEDiL products used: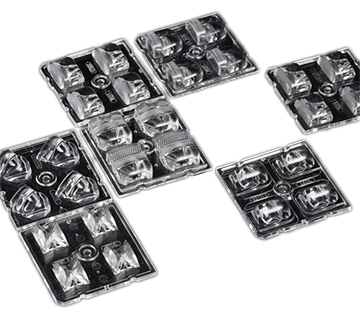 STRADA-2X2
Luminaire manufacturer:
ITW Systems
ITW Systems is an American-Ukrainian ECO-friendly company, specializing in the design and implementation of energy-saving integrated solutions for the industrial, commercial and municipal sectors. A list of thousands of successfully implemented projects by ITW Systems includes such multinational companies as Coca Cola, PepsiCo, Procter & Gamble, Kraft Foods, British American Tobacco, Danone, AB InBev, Carlsberg, Nestle, Mc Donald's, Greenfield, etc. The main office of the company is located in the USA, with the development and production of LED equipment in Ukraine.
> itw-systems.com
LEDiL helps light the way along one of Kiev's busiest streets
"LEDiL is a reliable partner whose product quality is confirmed by the years of successful cooperation."

Viktor Dupak, ITW Systems
Project
According to statistics, over 144 thousand motor vehicles use Naberezhne Highway every day, making it one of the busiest streets in Kyiv, Ukraine. With such high volumes of traffic drivers need excellent visibility 24 hours a day. ITW SYSTEMS, an American-Ukrainian company, was given the task of replacing outdated high-pressure mercury and sodium lamps with LED lighting to give the city a modern look. The main challenge was to design a solution with enough power and efficiency to illuminate both sides of the road evenly, while meeting all national lighting requirements and the safety needs of road users.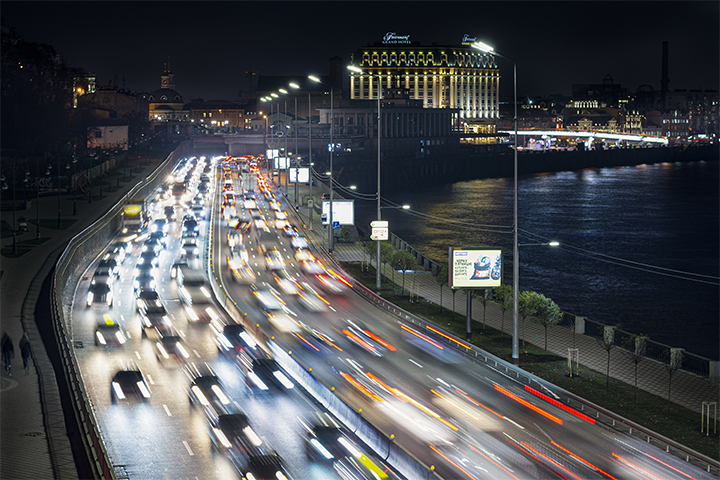 Solution
ITW Systems decided to use their PARK series of lamp attachments fitted with LEDs for improved colour rendering and visibility. To ensure even light distribution and illumination on the road, they fitted each lamp with
LEDiL STRADA-2X2
optics. The company also used a lamp control system to substantially reduce power consumption by varying the amount of illumination over a twenty-four-hour period depending on the amount of traffic.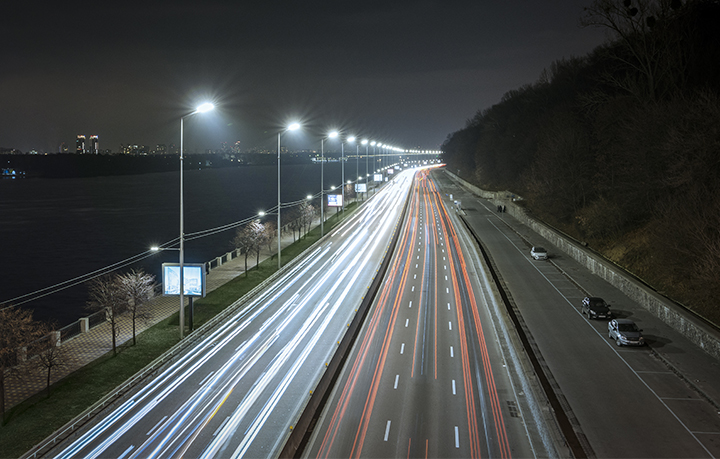 Benefits
Assessing whether the project has been a success is easy. The outcome is well described using the words from the project owner, V. Krutsenko, Director of KYIVGORSVET Communal Enterprise:
"Illuminating urban areas is always a challenge as its quality level determines not only a towns appearance as a whole, but also its citizens' safety. We have used TM ITW Systems illumination engineering over 5 years. The high quality of their lamps, and the components they use, from world leading manufacturers including LEDiL optics is excellent. These LED lamps correspond to the highest quality standards being famous of high efficiency and reliability. They absolutely satisfy electric engineering, mechanical, and light engineering requirements and normative documents applicable to the given type of products."
Video from the project
LEDiL products used: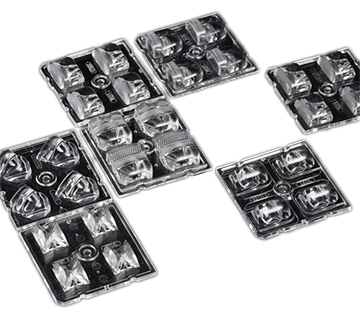 STRADA-2X2
Luminaire manufacturer:
ITW Systems
ITW Systems is an American-Ukrainian ECO-friendly company, specializing in the design and implementation of energy-saving integrated solutions for the industrial, commercial and municipal sectors. A list of thousands of successfully implemented projects by ITW Systems includes such multinational companies as Coca Cola, PepsiCo, Procter & Gamble, Kraft Foods, British American Tobacco, Danone, AB InBev, Carlsberg, Nestle, Mc Donald's, Greenfield, etc. The main office of the company is located in the USA, with the development and production of LED equipment in Ukraine.
> itw-systems.com