Lighting trends in 2022 – The optics perspective
This year has been unique for the lighting industry. With restrictions, challenges and the lack of live interaction seems to have made it difficult to follow new emerging trends and developments. That is why we decided to summarize the newest developments, innovations, and ways of lighting that we see finally coming true. Here are our top picks for lighting trends in 2022.
Zoom like never before
With the newest zoom innovations on the market, we expect that zoom optics finally have the potential to go big, and transition from niche to mainstream. The main barriers so far have been the high price point, lack of flexibility in product design, and loss of efficiency throughout the zoom range. Today, zoom lenses no longer come with a premium price tag as performance and efficiency are greatly improved.
The bulky lenses of old have made way for alternatives such as AMY-35-ZOOM with no axially moving parts. The lack of axially moving parts means the luminaire itself can be made smaller, is easier to design, and can fit perfectly into existing track light concepts. This new solution gives you the freedom to design track and downlight luminaires for both static lenses and zoom lenses with little design limitations. Thanks to great performance and efficiency, you can even design your track light without static lenses, selling one solution to fit all lighting scenarios on-site.
Furthermore, when retail display concepts are modified, there is no need to change the entire lighting system, as the whole beam range needed for retail lighting comes from one optical system.
Zoom optics enable never-before-seen possibilities thanks to their flexibility and adaptability. Ever changing lighting concepts are always optimally lit, and lighting designs can be adjusted 'on the go' even without detailed upfront planning to guarantee perfect lighting whenever and wherever needed. Combine this with a total cost that is no longer astronomical, and the mainstream potential is unmistakable.
Supermarket concepts are changing, and lighting needs to follow
There is an ongoing revolution in the retail industry. However, luminaires and supermarket lighting have changed very little since the times of fluorescent tubes. Apart from efficiency, lifetime updates, and some minor facelifts, supermarket luminaires still seem to be limited to old fluorescent tubes.
While fashion retailers illuminate their products – supermarkets are still highlighting the floor instead of the goods on their shelves. So, the time is ripe to break free from fluorescent tubes and benefit from modern lighting concepts that deliver spectacular and fresh supermarket lighting.
We see module aisle luminaries as the next trend with the potential to go mainstream next year. Accent lighting in retail environments has grown significantly in popularity. This is especially true in supermarket environments that have traditionally been quite functional.
By using fewer and smaller luminaires to deliver more efficient illumination they provide more control in placing luminaires to achieve high quality accent lighting and reduce glare. The result is more light on the products rather than on the aisle floor, making the whole shopping environment more pleasant.
The trend in accent lighting is on the rise and clearly starting to make its way into supermarkets. For a distinctive look, module aisle luminaires are ideal as they easily achieve everything listed below in one package:

Perfectly lit shelves and displays in grocery store aisles.

Flexibly adjusted and aimed lighting.

Exceptional luminance ratios creating an ambiance with less glare, for the overall comfort of shoppers and store personnel alike.

Smaller luminaires with more efficient lighting help to save in material and operational costs as well as enabling energy efficiency.



Dark Light optics such as DAISY-7X1-ZT25 facilitate the creation of outstanding contrasts for modern retail environments giving centre stage to shelf contents. Outstanding illumination properties, paired with energy efficiency, as well as material and operational cost savings, are arguments that make module aisle luminaires hard to beat.

Luminaires and lighting practices in supermarkets have evolved very little, but consumers have. In order to stay relevant, supermarkets need to introduce new lighting concepts that reflect these changes and highlight goods on their shelves to ensure bright sales long into the future.



Daylight integration – right light at the right time
We must not forget the importance of daylight integration, which we predict will continue to grow by popular demand in 2022. Quality optics enable tunable white and dim to warm solutions as part of human centric lighting for greater well-being and aesthetics. Tunable light has many uses, and awareness has grown, pushing daylight integration into the mainstream.
Imagine a café in broad daylight. For the interior to look fresh and bright and ensure passersby know the café as open, the lighting needs to be optimal, so it stands out from the bright day. Towards the evening the lighting conditions outside change significantly and the desired ambiance inside should shift towards an intimate and welcoming warm ambiance. Optics such as LEDiL's YASMEEN or DAISY ensure full light control allowing luminaire designers and manufacturers to create the perfect ambiance with the desired level of contrast to achieve and implement their vision.
In order to achieve this mission, lighting has to fit in and conform with the daylight. Fortunately, the price point of dim to warm LEDs and solutions has come down enough significantly, giving dim to warm installations the extra push to go big this year.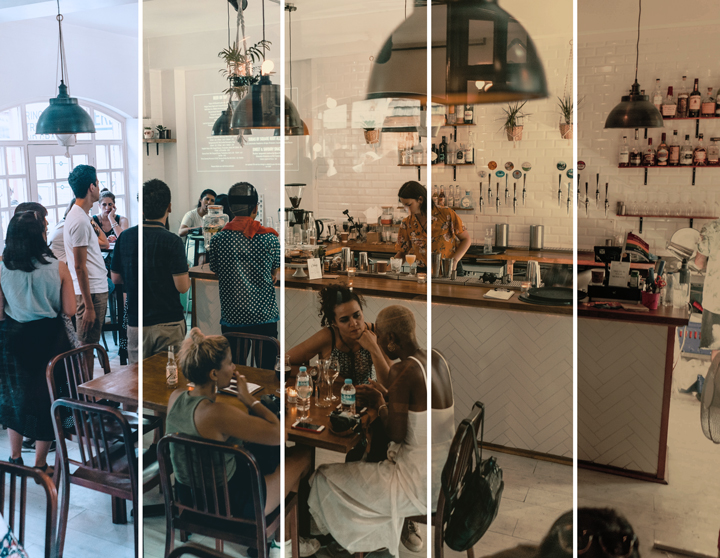 Sustainable lighting for a brighter future
The last trend we believe will go mainstream in the near future is more sustainable lighting. This does not just mean decreasing energy consumption (which has been quite a no-brainer so far) - but includes everything from new technologies to overall awareness on how lighting affects our everyday life and environment. Just like any other product, luminaires should be made to last, and make easy maintenance, replaceability, and reusability a priority. Fixture designs that support different applications, customization and connectivity will play a key role.
Awareness from both inside the lighting industry and from the general public about how good lighting can affect our well-being, energy levels, health, mood, and safety, will show us the way to a brighter future.
Sustainability efforts are increasingly guiding the industry and driving our everyday decisions.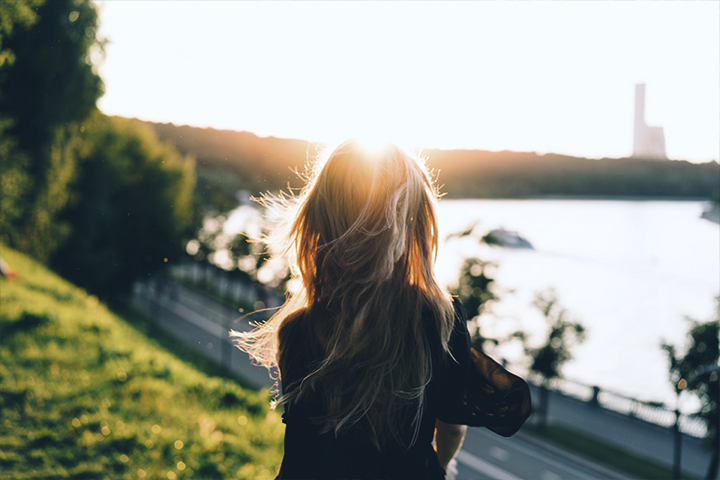 If you would like to know more about our products contact your local LEDiL sales representative or distributor.
If you would like to know more about LEDiL zoom optics click here.
You can browse LEDiL tunable white optics here.
You can browse LEDiL optics for supermarkets here.